By integrating the Gemalto Scanner SDK into a Visitor Management System, organizations can enhance their security measures by ensuring that only authorized individuals are granted access to their facilities. The SDK enables the system to capture high-quality images of identification documents such as passports, driver's licenses, and other government-issued IDs..

The Gemalto Scanner SDK can also scan the MRZ (Machine Readable Zone) on the passport, which contains essential information about the passport holder. This data can be used to verify the authenticity of the passport and to perform a background check on the visitor.
Gemalto Scanner SDK supports scanning only USA Drivers License backside barcode and Passport MRZ codes. This SDK does not extract photo from license.
Gemalto SDK




USA Drivers License and Passport


2D Barcode and MRZ Scan


Scan backside Drivers License


Document expiry validation

Does not support scanning front side card


Included with Splan Software


AssureID SDK


All international IDs and Passports


Scans front side card and Passport MRZ


Extracts data from OCR


Document Authentication


Document expiry validation


Additional license fee

Click here to review
AssureID SDK
.
There are two steps involved to configure Splan connecting to Gemalto scanner.

1. Install Scanner SDK

2. Install Splan Connector (click here to install Splan Connector)
Download the Gemalto SDK from the link
Here.
and i
nstall the SDK by following the instructions provided below.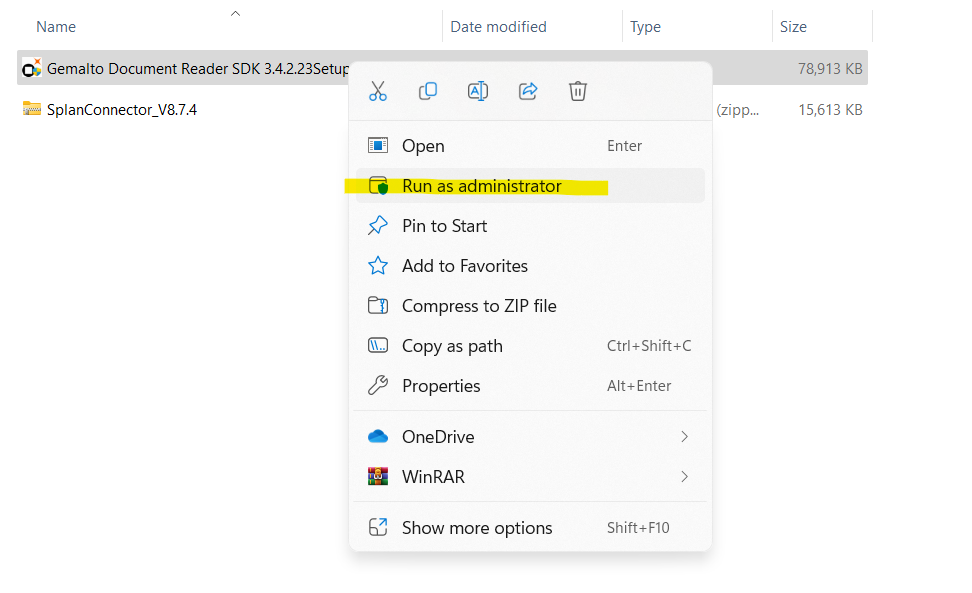 Click 'Yes' from the pop-up shows on the screen to trust.

Click on next button from the install wizard window.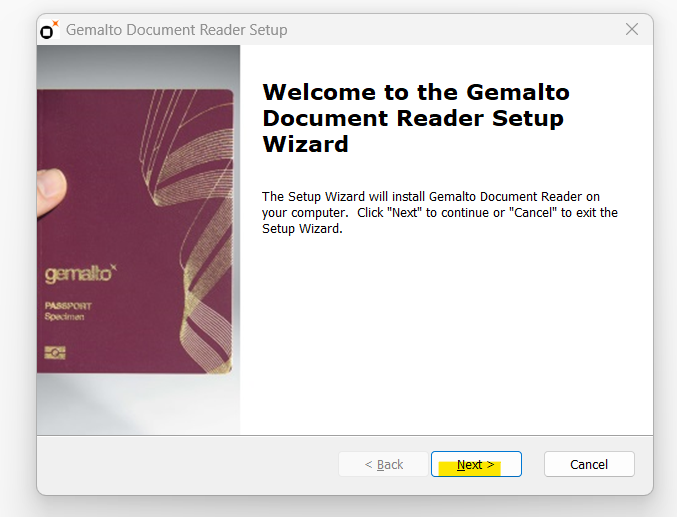 Select 'Everybody (All users)' from Install type wizard window and click next button.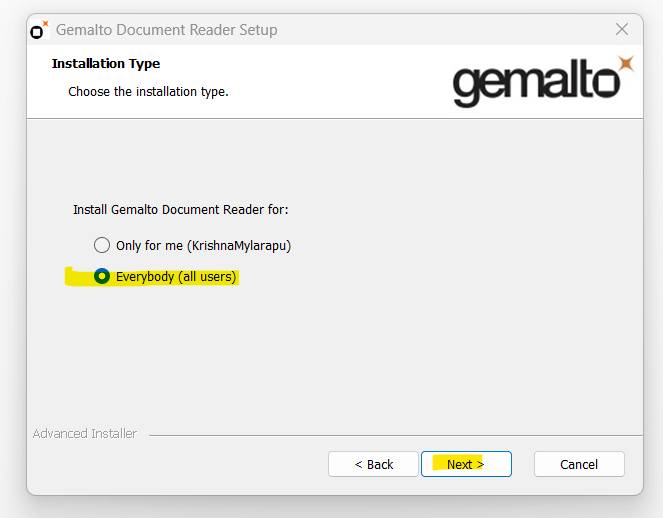 Click on 'Accept All' from end user license agreement window wizard and click next button.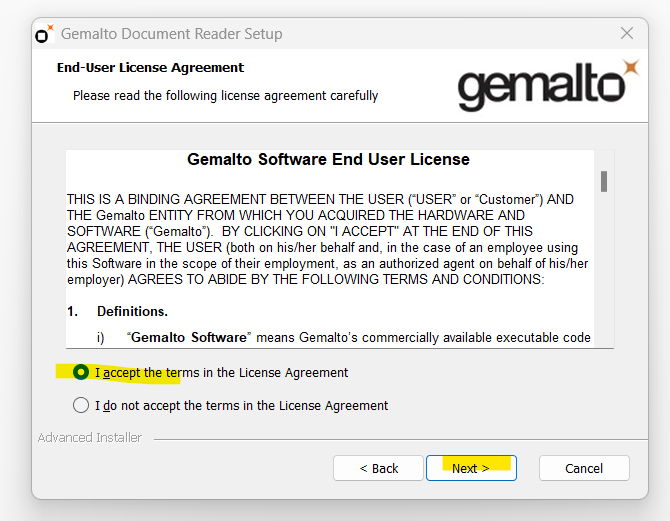 Click on next button from how to configure Gemalto document reader will be installed, and it shows the option selected as 'page reader drivers, Documentation & SDK Sample Projects'.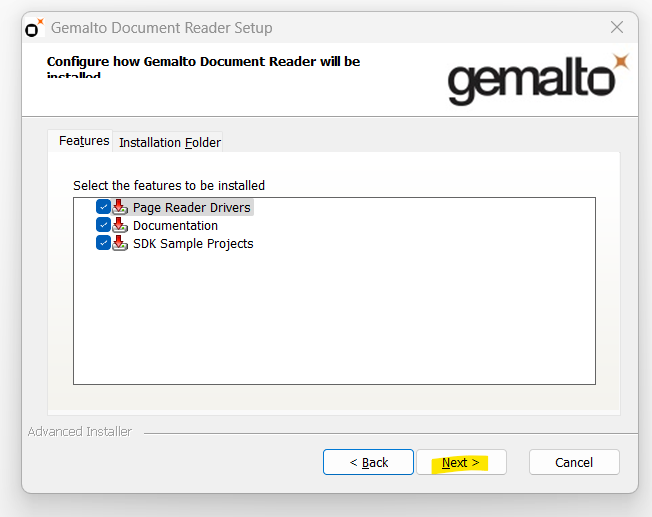 Click next from the wizard and in the next screen 'ready to install'. Click on install to finish the installation.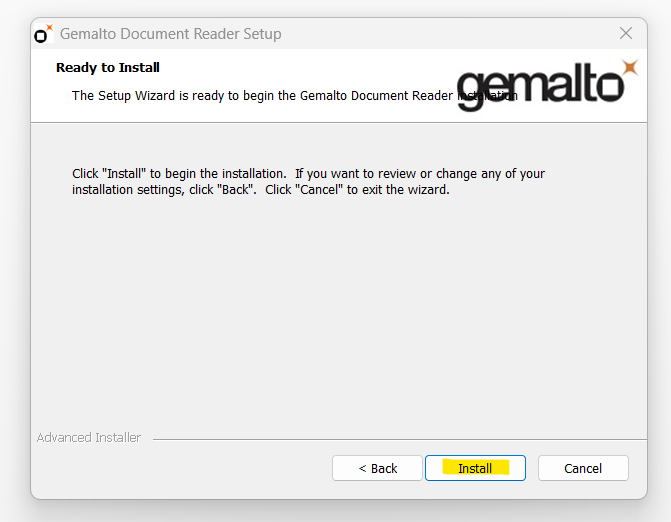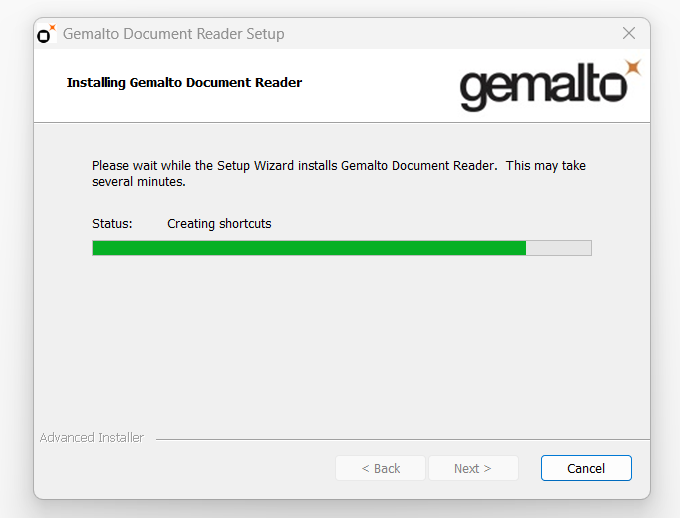 Click on Next from Version info window wizard.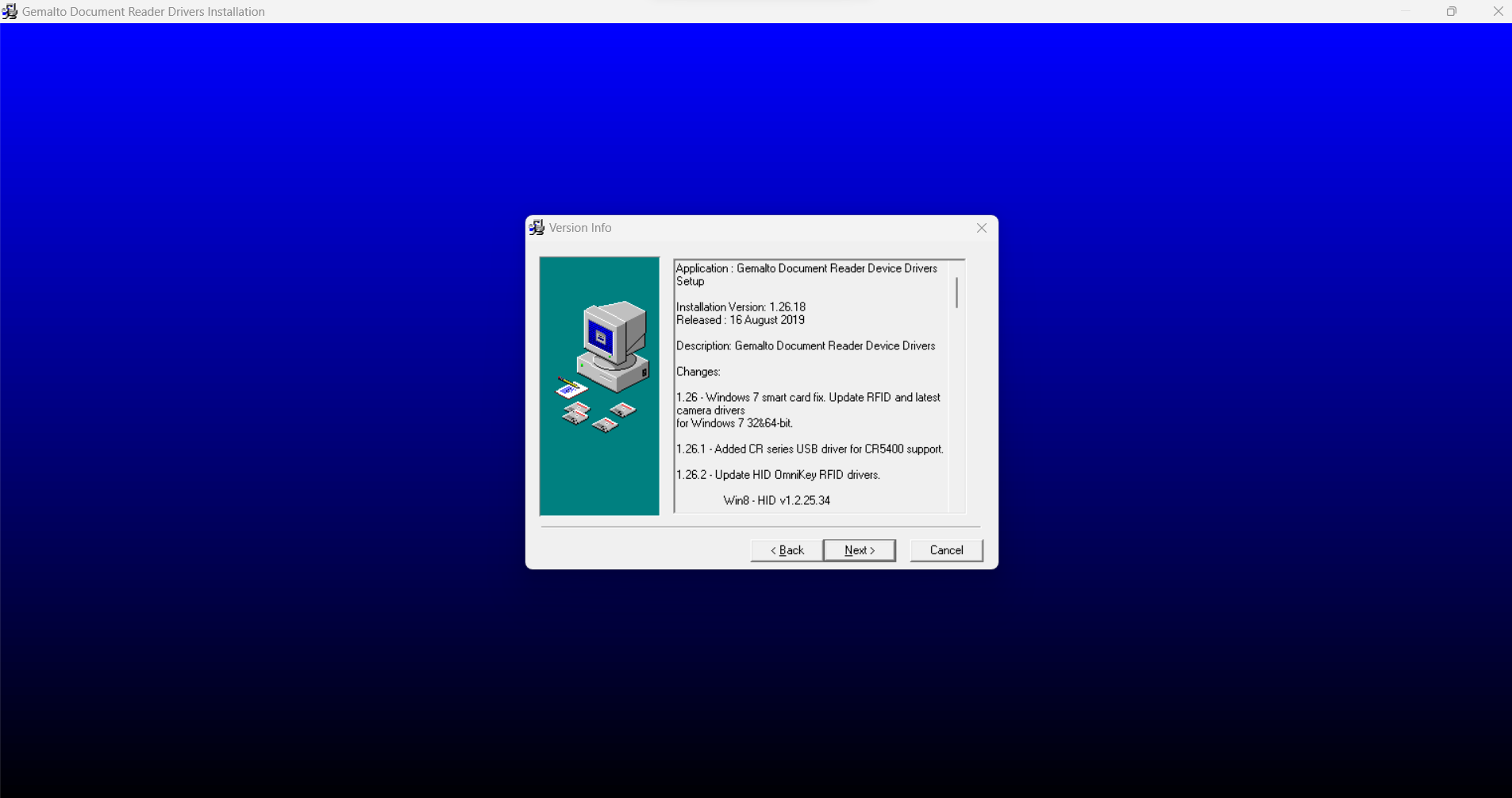 Click on Finish from Installation Complete window.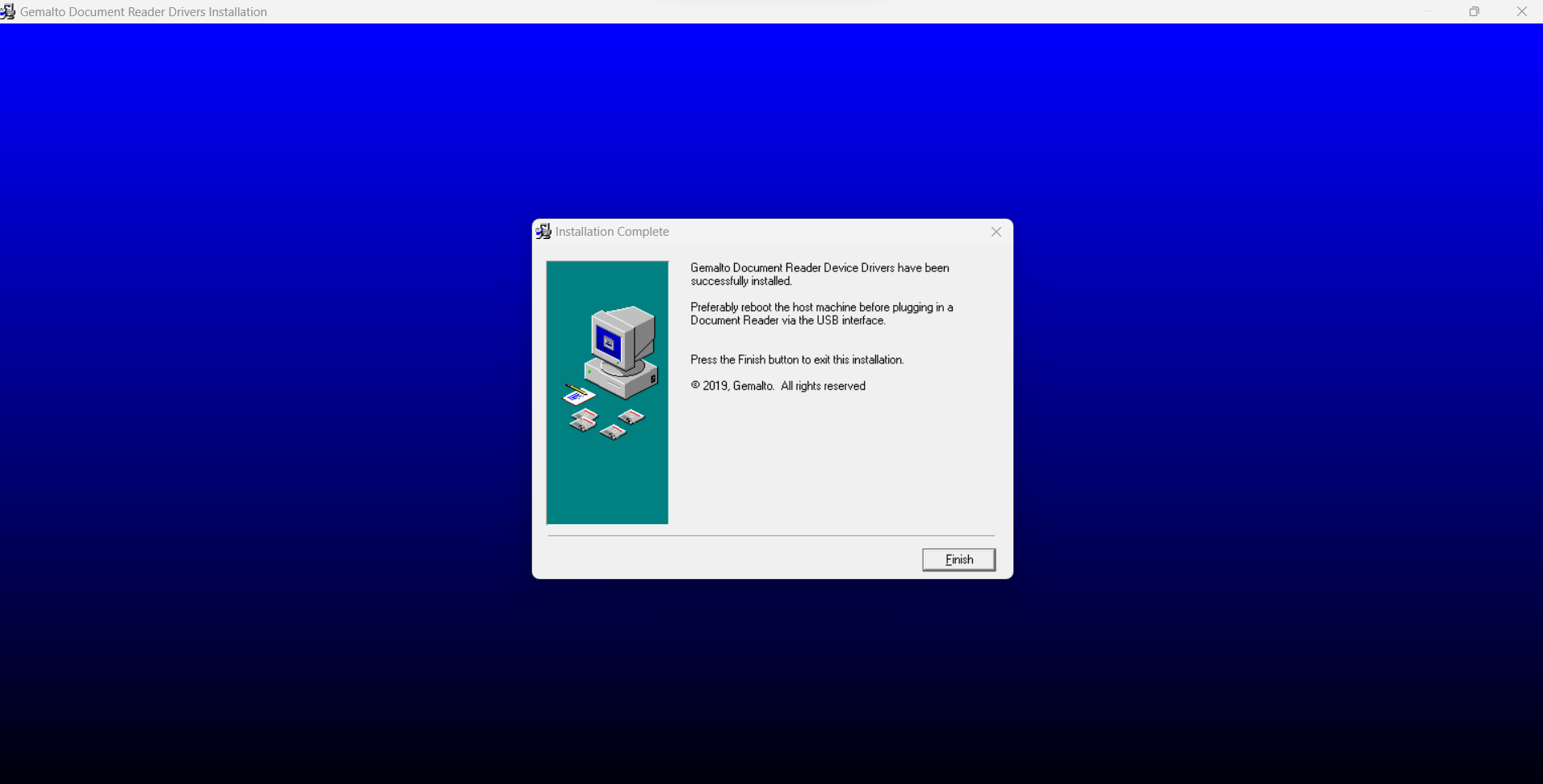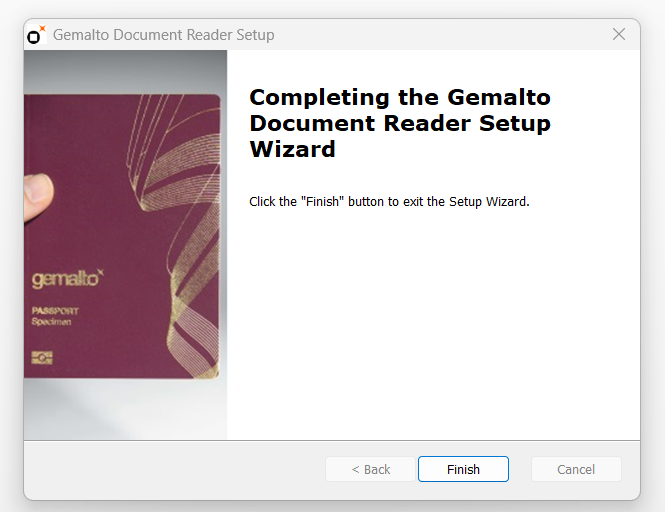 Restart computer after Scanner SDK installation is completed.

Scanner SDK installation is completed, you can now install Splan Connector from
here.