What are Mobile Credentials?
Mobile credential allows you to authenticate with your smartphone and use it as your key to access the office. Mobile credentials work exactly the same way as a traditional physical credential, but don't require the user to interact with their credential to gain access to a controlled area. The trusted identity, a unique ID number, is held within the smartphone.
Splan integrates with LenelS2 BlueDiamond Mobile Credentials for issuing mobile credentials to Visitors, Contractors and Employees.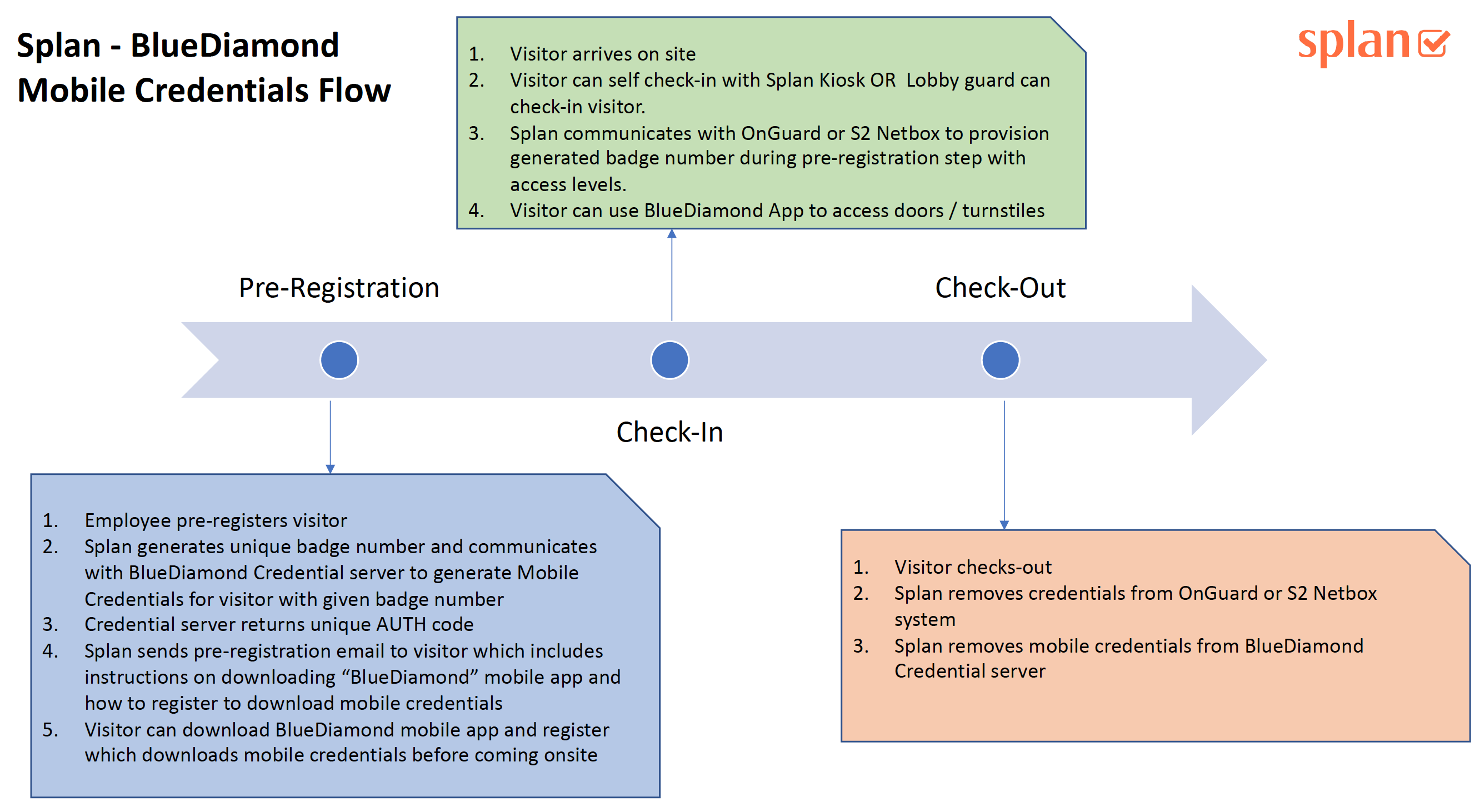 Integration Pre-requisites
Following details are required for
BlueDiamond
integration, Splan team can work with Partner / Customer to procure these artifacts from Lenel BlueDiamond team.
Credential Server - API Certificate

Private Key Password
API UserName and Password
OwnerId
When configuring your mobile credential with OnGuard, you will need to refer to information from
the BlueDiamond Mobile Customer Account Information Form. The top of the form includes the OnGuard data and the bottom includes information needed to configure your credential.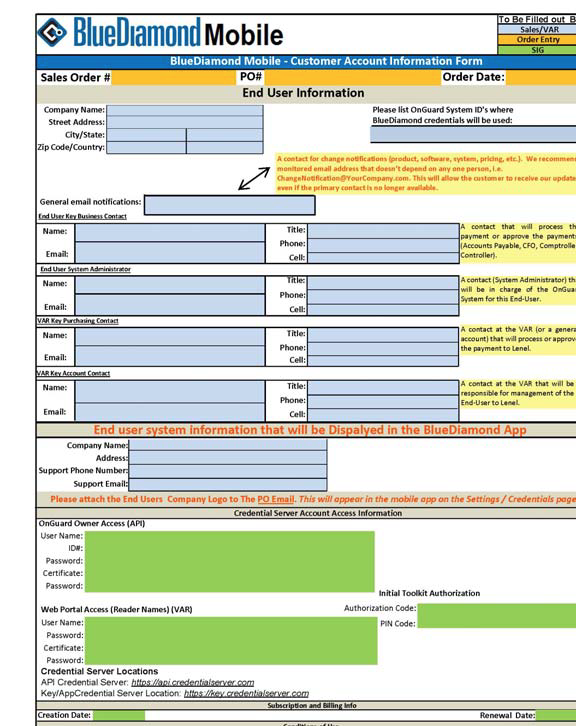 Note: The text displayed in the API images are only examples.


Splan Connector Configuration
Configure the following parameters for Lenel OnGuard or S2 connector with BlueDiamond server details
mobileCredentialProvider = BLUEDIAMOND

clientCertificatePath :

privateKeyPassWord : Private key password from customer

apiUserName : API user name from customer

apiPassword : API password from customer

Connector Mappings

Configure action mapping to "CREATEMOBILECREDENTIALS" for visitor action.